Job Description: Assistant Superintendent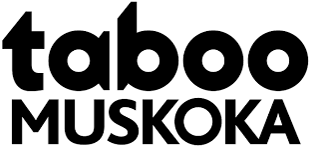 Company: Taboo Muskoka
Location: Gravenhurst, Ontario
Job Category: Assistant Superintendent
Job Type: Full time
Salary: $ - Annually
Apply Now
Assistant Superintendent
| | |
| --- | --- |
| JOB TITLE: | Assistant Golf Course Superintendent |
| DEPARTMENT: | Greens |
| REPORTS TO: | Golf Course Superintendent |
SUMMARY
Provide support to the Golf Course Superintendent in meeting all of the position's criteria, including the supervision of all greens staff employees, the creation of staff work schedules, cultivation of the golf course, maintenance of the golf course and all related maintenance equipment. The Assistant Golf Course Superintendent will perform all management and administrative duties assigned by the Golf Course Superintendent to meet all Taboo and legal requirements.
KEY RESPONSIBILITIES
Meets daily with Golf Course Superintendent to discuss turf conditions, staff performance, scheduling, administrative matters and interdepartmental activities;
Conduct morning meetings with all scheduled staff;
Create and accurately maintain department critical path/diary;
Involved in the hiring and training of turf staff;
Maintains awareness of performance as it relates to the greens operating budget
Delegation of responsibilities to qualified staff members;
Network with industry professionals to remain current with trends and conditions;
Communicates on a routine basis with the Taboo Management team;
Ensure in association with Golf Course Superintendent, completion and communication of accurate records relating to:

Human Resources – hiring, staffing, payroll, discipline, termination, WSIB
Work Place Health & Safety – training and JHSC
Water taking – recordings of daily usage
Gasoline – safe handling, storage, on course transport, record of use
Fertilizer and Pesticides – safe handling, storage and records of use, IPM scouting

Oversee all golf course maintenance operations;

Irrigation management, and repair
Execute all assignments as delegated by Golf Course Superintendent;
Assume all responsibilities of Golf Course Superintendent in their absence;
Any other duties as assigned by Managing Director or Golf Course Manager.
snow removal during winter months; assist with shoveling, snow blowing, operation of plow truck and skid steer use.
COMMUNICATION/INFLUENCING OTHERS (Contacts)
This position requires in person, written, email and telephone communication with staff, colleagues, and outside third parties within the golf community. Communication is both internal and external contacts.
GUEST SERVICE
Provide customer service to internal customers. Ensure team is equipped to provide best product to attending guests. Will provide best efforts and skills to perform duties and tasks outlined. Will represent and project Taboo in the highest regard and present themselves in a professional manner at all times. Strives to deliver the best possible playing conditions and exceptional golfing experience to all guests.
EDUCATION AND EXPERIENCE (Education, Experience, Knowledge & Skills)
Diploma or Degree from recognized Turf Management Program
Landscape Exterminators License
At least three years of previous turf management experience
Working knowledge of all golf course and property maintenance;
Knowledge and experience in the planting, cultivation, pruning and caring for living plants;
Construction methods and techniques;
Accounting and budgeting;
Planning, project management and preparation of staff schedules;
Application of fertilizers and chemicals;
Staff relations and motivation;
Soils and agronomy;
Valid Ontario "G" Class License;
IPM Accreditation is an asset
SUPERVISION & BUDGET AUTHORITY
No authority to enter into any contract or agreement on behalf of the resort
Supervises up to 18 full and part time seasonal staff members
PHYSICAL ENVIRONMENT
Workshop and outdoor environments, electrical and mechanical areas, outdoors by water or in extreme cool or warm environments in inclement weather, pickup truck, some challenging spaces due to topography of the resort.
Handling chemical materials including fertilizers;
Noisy equipment;
Potential temperature fluctuations;
Dust and outdoor atmospheric elements;
Working with and near heavy equipment;
PHYSICAL REQUIREMENTS
Lifting (up to 100 pounds), maneuvering maintenance equipment;
Twisting, bending, walking, moving up and down, carrying/moving heavy items to different locations.
Frequent working around dust and outdoor elements, wearing PPE if required, working outside in inclement weather on a daily basis.
Must be able to stand and exert well-paced mobility for lengthy periods;
Requires grasping, writing, standing, sitting, walking, repetitive motions;
Required at times to work long hours, during the golf season, which will include weekends and statutory holidays.
Resume Deadline Date: January 18, 2022
Contact: owen.ledwith@taboomuskoka.com