Job Description: 2nd Assistant Superintendent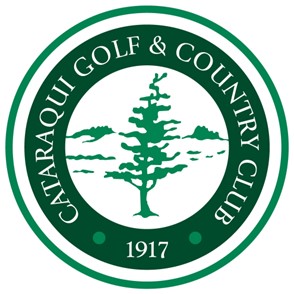 Company: Cataraqui Golf and Country Club
Location: Kingston, Ontario
Job Category: Assistant Superintendent
Job Type: Full time
Salary: $$55,000 to $65,000 - Annually
Apply Now
2nd Assistant Superintendent
About Cataraqui:
Cataraqui Golf and Country Club is one of Canada's premiere, private, all-season clubs with a diverse membership and an outstanding golf course. Founded in 1917, Cataraqui is a year-round facility that offers golf, curling, dining, and social amenities. Perennially ranked in the Top-100 golf courses in Canada, we would welcome the opportunity to have you be a part of our team in helping maintain and enhance one of Stanley Thompson's masterpieces.
What are we working on?
Golf Course Masterplan is in development stages with the course architect (to begin 2023).
Upgrading and overhauling entire fleet of equipment.
New Maintenance Facility is in planning stages (2024).
Drainage Masterplan.
Tree inventory and maintenance program.
Constructing a new green.
Position Summary:
We are looking for a 2nd Assistant Superintendent who will be a leader, teacher, and role model for the Course and Grounds Team. You will play an instrumental role in leading our Course and Grounds Team to success. The successful candidate will have the opportunity to transition into an Assistant Superintendent.
This year-round role will present the opportunity to:
Assist in managing and leading our team to achieve a common goal.
Utilize and implement programs to train, communicate, and direct maintenance programs on course.
Influence positive results on a world class golf course.
Lead our fertilizer, pest control products, and cultural practices programs.
Maintain accurate and detailed records to assist in agronomic decisions.
Train, develop, mentor, and lead team members regarding the safe operation and care of equipment.
Play a leadership role for all daily activities, in addition to leading a weekend team, and morning meetings.
Network with peers and represent the Club as a professional and industry leader.
Assist in the planning of a new maintenance facility (2024) and capital equipment expenditures (2023).
Cultivate a team environment and embrace a personal commitment to excellence in all aspects of your work.
You will require the following qualifications:
2-3 years experience in the golf course business or related experience.
Graduate, or anticipating graduation, of a recognized two- or four-year Turfgrass Management program.
Experience in the safe operation of all golf course maintenance equipment.
Reliable with a strong work ethic.
Effective communication skills - listening, understanding, and responding.
Team player with a positive attitude.
Computer skills are an asset.
As a senior member of our Course and Grounds Team, the 2nd Assistant Superintendent is responsible for ensuring the grounds team is performing their tasks to a high standard. Reporting directly to the Golf Course Superintendent, the 2nd Assistant will participate and influence the daily activities, care, preparation, and maintenance of the golf course. We are seeking a highly motivated individual who is looking to advance their career in the golf course industry.
This leadership position provides a competitive salary, benefits package, pension program, and encourages continuing education. It is a great role for someone looking to learn and develop into an Assistant Superintendent / Superintendent. If you are committed to being a key member of a great organization, we invite you to submit your resume using the contact information below no later than January 31, 2023.
Contact Information:
Matthew Eastman
Course Superintendent
32 Country Club Drive
Kingston, ON K7M 0K1
Phone: 905-808-3447
Email: meastman@cataraqui.com